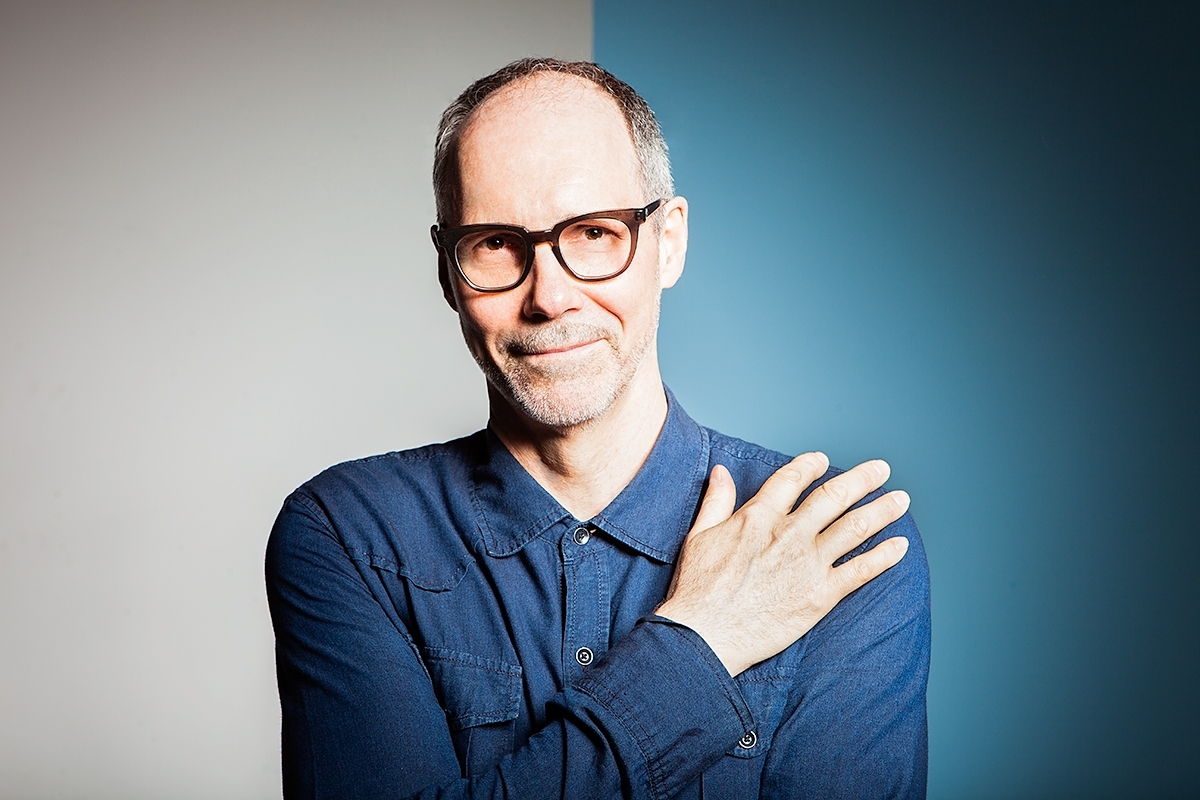 Bass artist Composer Producer Educator
MUSIC and CONCERT PERFORMANCE:
At age five, Paul found the piano-sound to be mesmerizing, then with piano lessons he began his journey into music. During high school Paul played bass, drums, piano and trombone and attended two Stan Kenton jazz workshops. He graduated with a major in graphic arts and is in the hall of honour at Thomas A. Stewart Secondary School. This was the first sign of his interdisciplinary approach to the arts. At seventeen Paul began formal music study at Humber College in Toronto and at nineteen he was invited to play bass in the Brian Browne trio. Browne was the 1974 Canadian songwriting award winner — Paul began performing with him five nights a week while learning repertoire from the great American songbook.
Paul has now performed with jazz luminaries Cedar Walton, Geoff Keezer, Kenny Wheeler, Scott Hamilton, Jo-Anne Brackeen, Lynn Arrial, Richard Wyands, Moncef Genoud, Junior Mance and Don Thompson. He has accompanied singers Roger Whitaker, Molly Johnson, Tabe Johnson, Jackie Richardson, Susannah McCorkle, Trudy Desmond, Alana Bridgewater, Michael Dunston, Carol Welsman, Barbra Lica and David Clayton Thomas. As a studio bassist, he played on the 2018 platinum selling video game soundtrack Cuphead .
In 2016 Paul began leading his own ensembles and released his jazz duo recording titled Look Ahead, with Robi Botos. The Hi-Def 24/96 surround-sound version is distributed in Germany by highresaudio.com. German magazine Audio-Test declared Look Ahead to be "A Diamond of Modern Sound" and referred to Paul as "The Highly Doped Canadian Bassist."
Look Ahead establishes Paul as a concert bass artist with recent performances at Huntsville's Algonquin Theatre, The Waterloo Uptown Jazz Festival, Showplace (Peterborough), The Leith Summer Festival, The Elora Summer Festival and The Burlington Performing Arts Centre.
SCREEN-MEDIA:
In 1991, Paul founded The Audio Producers Inc. to create music & sound for screen-media. Selected music commisions in film, television and advertising include: — (Film) Blue Monkey, Dixie Lanes and Mishka — (TV) the orchestral 2001 CBC-National News theme, George Stroumboulopoulos's CBC-The Hour, CBC News Now and Ikea's Space for Living — (Advertising) Susuki, Mattel, Pepsi, Novartis, ASUS, CN Tower, IBM, Mastermind Toys, Stanley Tools, Velamints, Purolator, Mazda, CIBC and Scotia Bank.
Paul also has extensive experience with audio-post re-mixing and mastering in immersive 5.1 surround-sound. Recent documentaries and short films in 5.1 include Cleo Tellier's film The Silence, (45 international festival awards) and Mishka (18 million views on YouTube). Paul also mixed Gord Downie's Secret Path, (CBC Doc's) Spurred On (The Battle of Passchendaele) and the feature length documentary, Global Sunrise Storyteller, which premiered at the United Nations. He has mixed approximately 1000 TV episodes: Jiggy Jump (CBC Kids) Holmes on Homes, (HGTV) Candice Tells All, Get Colour, (W Network) Stylin' Gypsies, Moving The McGillivrays, House of Bryan, Maple Leafs Outloud and Brojects. Sports doc's for TSN include, The Extra Yard (Oilers Entertainment & The Toronto Argos) Making History, Touch 'em all Joe, What If, Too Many Miracles, Odd Couple and Double Play (Blue Jays). He is a certified Apple-mFit (mastered for iTunes) mastering engineer who has mastered dozens of music recordings including music from the Agha Khan 2017 Diamond Jubilee and Dave Bennett's 2017 release Blood Moon for Mack Avenue records.
RECORD LABEL:
In 1994 Paul and Joe Sealy started Triplet Records Inc. Paul is the label A&R producer, bass artist and vice president. By 1999 Triplet achieved three Juno nominations (Sealy/Novotny-Dual Vision, Carol Welsman-Lucky To Be Me, Sealy/Novotny-Blue Jade) and a 1997 Juno win for Joe's Africville Suite. In 2009 Paul and lyricist Dan Hill collaborated to write The Railway Porters Song, a tribute to three Canadian Pacific Railroad (CPR) porters, Jackie Washington, Daniel Peterson (Oscar Peterson's father) and Joseph Maurice Sealy (Joe's father), all who worked on The Canadian. It was released on the 2009 Sealy/Novotny recording Songs and sung by Jackie Richardson, Jully Black and Dan Hill. Triplet continues to release high quality music and has international distribution via The Orchard - Sony Music.
ACADEMIA:
Paul received support from the Toronto Arts Council in 2015 to compose a suite for jazz orchestra. He titled the suite Humanasonics because it is inspired by anthropological human universals, a topic which cultivated extensive research at York University and resulted with his MA in June 2017. Soon after graduation from York, Paul was invited to the International Art of Record Production conference (ARP2017) in Stockholm-Sweden to present a new paper — his autoethnographic case-study detailing the making of Look Ahead in Hi Definition (24/96) 5.1 surround-sound and mastered for iTunes (MFiT). The paper is now published in the conference journal JARP, establishing Paul as a musicological author in The Art of Record Production. Paul's ARP2017 presentation was supported by Canada Council for the Arts.
Paul is endorsed by Universal Audio and HHB Communications Canada.
Follow Paul on Spotify.
Photo credits left to right: Al Pettman (Burlington Performing Arts Centre), Bill Beard (Lakefield Arts and Jazz Festival), Fernando Toussaint Uhthoff (Riviera Maya Jazz Festival, Mexico), Ann Heinonen Novotny (Stockholm, Sweden)
A Premier Concert experience
"Look AheaD"
Elora Loved this performance and wanted more!
Christopher Sharpe, Elora Summer Festival — 2018
"Look Ahead brought us a concert experience to remember in the Historic Leith Church. So many very fine reports from our community. Paul and Robi will come back to Leith.
Robert Kortgaard and Mary Reynolds, Leith Summer Festival — 2018
Paul Novotny and Robi Botos perform together as Look Ahead. They perform as a duo, trio, quartet, or with a vocalist.
Look Ahead is currently booking for the 2019-20 concert season.
Paul Novotny ARTIST MANAGEMENT is with MIDTOWN MEDIA
416-595-9555
warren@midtownmedia.ca
midtownmedia.ca
Burlington Performing Arts Centre-2018. Photo-Al Pettman
Recent concerts
Elora Summer Music Festival, Leith Summer Festival, Burlington Performing Arts Centre, Gallery 345-Toronto, Uptown Waterloo Jazz Festival, Algonquin Theatre (Hunstville, ON), Music at Fieldcote, Lowville Festival of the Arts, Showplace (Peterborough, ON)
Recording Bass Artist
"Lets Record Together"
With a world class signal chain (Universal Audio, Manley, Nueman, Amek 9098-Neve, Langevin and Summit), Paul records his signature bass sound for artists from around the world such as Brazilian singer Taryn Szpilman (Disney's Frozen, Rio Jazz Orchestra). Paul also played bass on the video game Cuphead (over 2 million units sold as of December 2017).
Paul's Basses:
UPRIGHT (German — Low C)
YAMAHA 6 String — (Low B)
Vintage Fender Precision
Vintage Squire Jazz - EMG
Custom P-J Fretless - EMG
Hofner Beatle bass
Vector electric upright
Paul's Piano — YAMAHA C7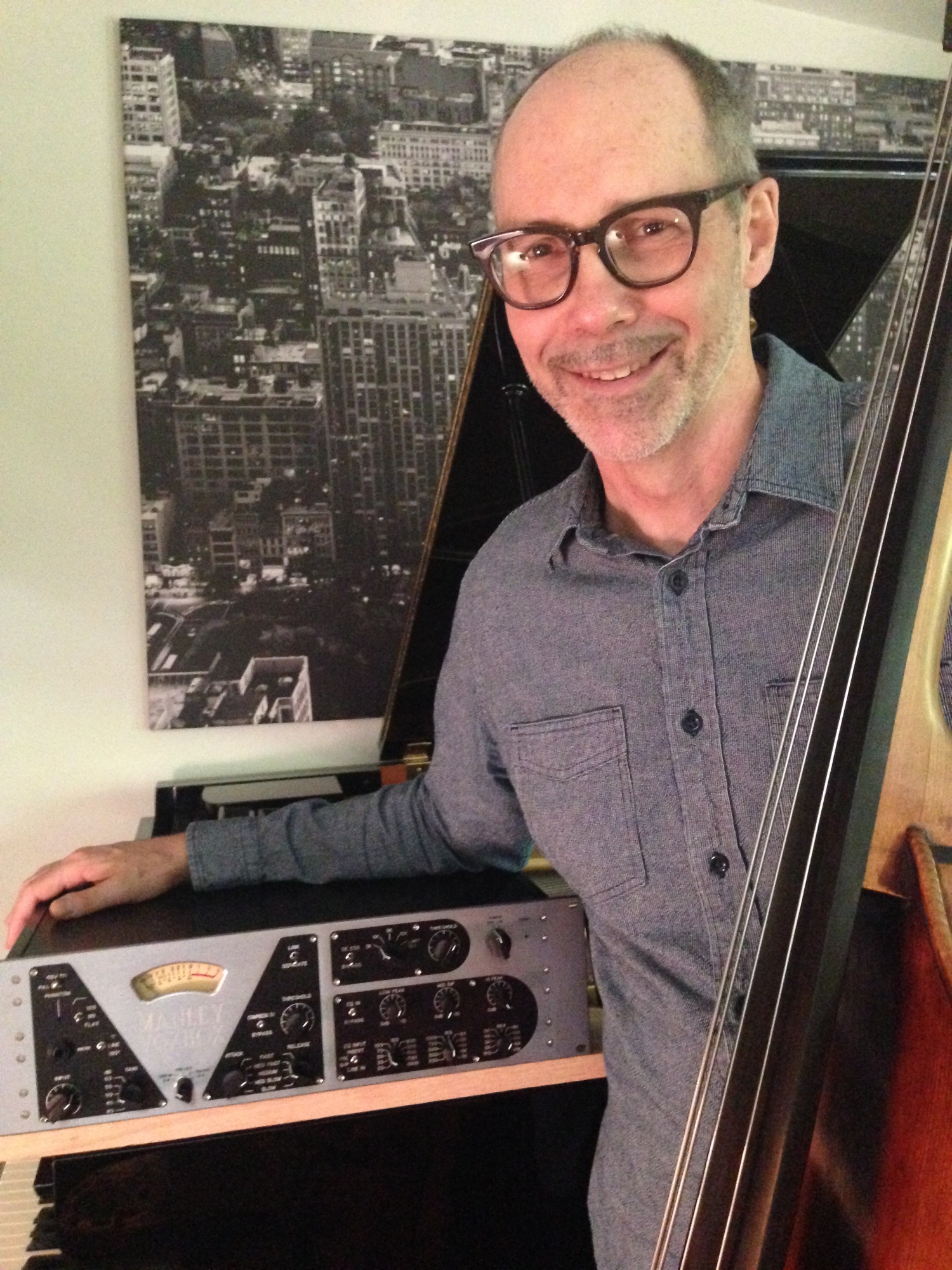 Paul is endorsed by Universal Audio and HHB Canada
"The Manley Vox Box could easily be called The Manley Bass Box.The Universal Audio software version along with the UA-Apollo and its Unison pre-amp technology is virtually identical to the hardware unit.These tools represent sonic excellence and enhance my intimate acoustic sound. The hardware and software versions are simply the best audio-channel for my bass. Please listen to Porters Hymn to hear for yourself."
Photo Gallery: click the pic
Composer
"Composers are choreographers of emotion" - David Huron, Sweet Anticipation, Music and the Psychology of Expectation, 2006
Pauls Selected works
Bottoms Up | Delmar | Rumble Tumble (2018)
A six string Yamaha electric bass series
HUMANASONICS: I. Transcontinental Soul - II. Prelude - III. Riverbed - IV. Kinship (2017)
Jazz Orchestra Suite
The Steeplejack Song (2016)
String Quartet
Porters Hymn (2015)
A Gentle December Day (2015)
The Railway Porters Song (2009)
Lyrics by Dan Hill
A Happy Man Singin' His Blues (2009)
A tribute to Jackie Washington, with Danny B. & Joe Sealy
The Bear (2009)
Sweet Lorraine Robin (2009)
It Started (2004)
lyrics by Molly Johnson
When Vince Meets Monk (2004)
Good Folks (2004)
The Man In The Red Suit (2004)
Super Snoop (1998)
Vida Feliz (1998)
Jazz Dance (1998)
How Sensitive (1992)
Autumn Waltz (1986)
My Favorite Things - Look Ahead, performed by Paul Novotny and Robi Botos
Video by Jeff Tremblay, The Image Producer, REVIVAL Film Studios, Toronto
Academia

Paul has a Masters degree in music composition from York University.
He has studied with Dr. Norman Ludwin (orchestrator for Michael Giacchino )
Papers
Humanasonics: Anthropological Human Universals inspire music composition
MA thesis, York University, 2017
Stereo to 5.1: An Immersive fold-out
ARP2017, Stockholm
Teaching
Paul is available for lectures, clinics, adjudication, master classes or private lessons
Composition
Record Production
Bass
Music Business
Paul has instructed at the following festivals and institutions:
Scotia Music Festival
Saskatchewan School of The Arts
Peterborough Integrated Arts & Showplace
Humber College
Recording Arts Canada
York University
AES-Ryerson University
University of Toronto
Ken Page Memorial Trust, Master Class Series
ARP Conference
Royal Academy of Music, Stockholm, Sweden